Rustic Pine Flooring™ has many endearing qualities. The 3/4" thick solid red pine floor is distressed (made to look old) by local craftsmen through a unique process, giving it an aged, antique look.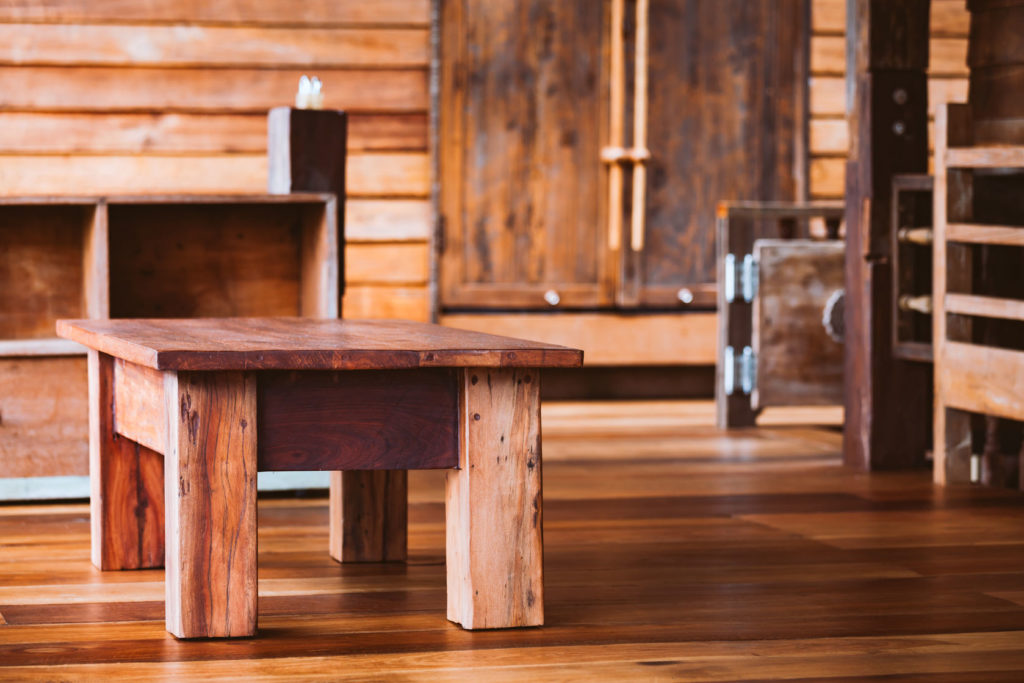 Rustic Pine Flooring™ is made from carefully chosen Red Pine boards. The species of Red Pine gives the flooring a warm look with ample character. The heavy grain definition and large knots in Red Pine also lend to the aged look.
Red Pine is also more durable than white pine, which can dent very easily. However, Rustic Pine Flooring™ will still mark more easily than some hardwood or laminate floors (we like to say this adds even more character to the floor).
Rustic Pine Flooring™ is available in a clear Natural or 3 rich, charming colours: Early American, Autumn Pine and Mocha. There are no UV inhibitors used in the coating so the flooring will age and mellow over time, building on its character year over year.
For maximum protection, multiple coats of finish are applied which are of a very durable nature and will withstand many years of wear.
Rustic Pine Flooring™ is available in 5-1/4", 7-1/4" or 9-1/4" widths. Any one width can be ordered exclusively, or combination of widths. Pieces come in random lengths from 3' long to 10' long. All ends are End Matched (tongue & groove).
Rustic Pine Flooring™ is ideal for cottages and chalets or anywhere else a "rustic" look is desired.
Contact us now to get your own beautiful rustic pine flooring!